♪♪ About You ♪♪
Name: Emily Alyse Gottschalk
Age: 18
Location: farm north of Colon, Nebraska
Gender: I'm a girl.
Grade: Only SIX DAYS LEFT OF MY SENIOR YEAR!!!!!!!! YESSSSSSSSSSS! *ahem*. :D
Status (Single, dating, etc.): single
Pick 5 words to describe yourself: quirky, weird, horse-crazy, fun, true (I realize that's six words, but horse-crazy really should count as one. :P)
Hobbies: HORSES!!!!!!!!!! Reading, photography, Star Wars, LOTR, HP, ASOUE, horses, travelling, horses, horse shows, being in nature... did I mention horses?
Fav. Musical: Phantom of the Opera or Les Miserables
Your life's ambition: To own and train Thoroughbreds in Kentucky at the *highest* echelon possible. :D
Something you like about yourself: I'm me. :D
Something we should know about you: I'm definitely unique. And sarcastic. And weird. And horse-crazy. And unpredictable. You kind of have to figure me out as we go.

♪♪ Favorites ♪♪
At least-
4 bands: oy... I don't really know bands... I tend to actually listen to classical music. And soundtracks... I love soundtracks! So I'll list some of my favourites there... Secret of Roan Innish, Phantom of the Opera, Lord of the Rings, Josie & The Pussycats (lol).
10 movies: Seabiscuit (<--best.movie.ever.), Lord of the Rings trillogy, Star Wars, The Goonies, A Christmas Story, Monty Python & The Holy Grail, The Mummy, Phantom of the Opera, The Secret Garden, A Series of Unfortunate Events (<--but of course!)
5 shows: (you mean TV shows, right?) The Simpsons, Alias, Dark Angel (first season), Lost, The Simple Life.
8 songs: Honestly, I don't ever really know the names of songs. Sad like that, eh? I just tend to love whole soundtracks/types of music. Sorry! :D
4 actors/actresses: Actors: Sean Bean, Sean Connery (he may be ancient, but GOD, that VOICE! Who wouldn't swoon???), Elijah Wood, Hayden Christensen // Actresses: Nicole Kidman, Sandra Bullock, Natalie Portman, Miranda Otto
2 books: Alice In Wonderland, Lord of the Rings (Tolkien is Genius)

Why should you be voted into this community?: I *heart* LS books... they're just so clever and, well, so *different* than anything else... besides, this community looks like it could be some fun!

Opinions-

What do you think about Bush and the US's political standing: I hate Bush. He's arrogant, egocentric, and manipulative. I voted for Kerry. Anyway, I don't believe that in any way, shape, or form, war will ever bring peace. It just won't. I think that the US needs to take an approach to the world that doesn't look like we're trying to take it over.
Suicide? I think it's selfish, but I can't make up someone's mind for them. If they want to be an idiot and take their own life and cause that kind of pain on their families... it's their own choice. Not one I would ever condone. And frankly, I'll say you're an idiot if you do it. So there.
Teh death penalty: for it in some circumstances.

pick a silly word: loofah
if you could change your name wut would it be and why: Actually, I like my name. But I absolutely love the name Anastasia. It completely wouldn't fit me, though.
if you could live anywhere in the world, where would it be and why: *HUGE* horse farm in Kentucky. I love it there... I'm actually moving there this fall for college!
pick a fictional character that best represents you. who is it, and why: Oy... probably Nymphadora Tonks from Harry Potter. She's quirky and totally unique... much like me! Also Lisa Simpson, because I'm a vegan and very much an activist for what I believe.
what do you think you were in a past life: I don't know for sure. I'd like to believe that I was someone of great importance, because I tend to give off that vibe to people a lot (princess-y). I carry myself a lot differently than other people I know. :D
pick some lyics taht represent you. wut r they and why do they represent you: ???
Anything else we should know? Something random, a story, a joke, a random picture? Hmm... random picture it is! :D
I love Winnie the Pooh. :D

If today was your last day on earth, what 5 things would you do? Ride my horses, spend time with my family, go skydiving, give away all of my stuff, meditate
do you know wut LOST is?: the TV show? Of course! (*drools over Sayid and Charlie!)

first thing that comes to mind when you hear...

boobahhh: *runs away screaming* (those things freak me out to no end)
cell: phone
dasani: water
sharpi: stinky
yoga: wonderful
harry potter: july 17 (I believe it is!)
soup: slurp
dvd: round silver thing
story: fairy tale
orchestra: music
nursery rhyme: i'm a little teapot...
out: "like woah!" (I feel like I'm in "clueless" or something)

post a pic of yourself (we're not judging on looks): (<-- that's a good thing! LOL :P)
I'm making a weird face.

post a pic of something random, or taht you like: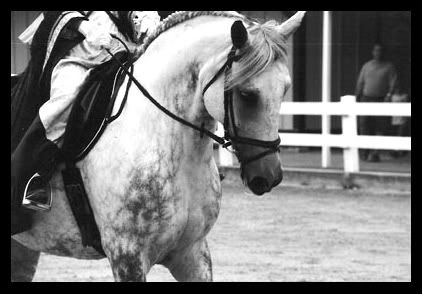 I love doing equine photography. :D
Hope you've enjoyed this! :D
TTFN, Ta Ta For Now!
-Emily